Book: I will be reading Miss Kane's Christmas by Caroline Mickelson, which the NOOK version has Miss Kane standing in front of a house while the snow falls on the cover.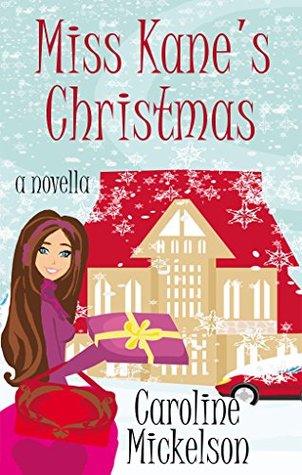 Task #1
For this task, I am using Shadow: Five Presidents and the Legacy of Watergate by Bob Woodward.
Q1. Will I read all the books on my TBR? (page 378, line 29)
A1. "The deposition began at 10:30. Clinton was sworn." Don't think the outlook on this one is a positive with Slick Willy answering.
Q2. Will any of my 2019 reads be 5 stars? (page 227, line 31)
A2. "...but the one thing I can't handle is surprises, and I need your assurance..." Well, thanks a lot Regan.
Q3. Will I discover a new favorite book / author / series?(page 309, line 23)
A3. "Stephanopoulos wanted Fabiani and Sherburne to smooth over this problem." I'm taking this one as a no.
Q4. Will I discover that a major twist (hopefully, for the [even] better) has occurred in one of my favorite series? (page 459, line 16)
A4. "...Two copies of the supplementary material, documents, FBI interviews..." Okay, the In Death series is about to get twisted if Lt Dallas finally gets promoted or joins the FBI, LOL. Maybe they finally figured out Roarke's unregistered?
Q5. Will I finish all of my reading challenges in 2019? (page 69, line 7).
A5. "Yet appointing a special prosecutor to investigate..." I'm leaving this question for Robert Mueller to handle.
Q6. Will I stay within my book budget in 2019? (page 98, line 5)
A6. "...[we have] been talking about the future of Iran." My book budget will be based on the price of crude oil and diplomatic relations with Iran in 2019. GREAT...
Task #2
The book that seem to go on forever was The Finest Hours by Michael Tougias and Casey Sherman. And the version I read was the YA, so it was shorter than the adult version. Honestly, the movie was better and stars one of the Good Chris (Pine).